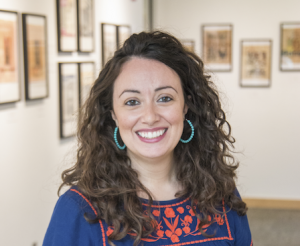 The 2018 Summer Reading text for the Class of 2022 is Jennine Capó Crucet's Make Your Home Among Strangers.  The book is in line with next year's Cultural and Intellectual Community Council (CICC) intellectual theme, "Everything is New: Discovery, Transition, and Transformation."  Capó Crucet will be the featured speaker on Community Learning Day, Wednesday, September 26, 2018, noon in Kendall Hall.
At this moment of institutional transition, "Everything is New" is intended to promote campus-wide discussions that speak to TCNJ's primary core value: "Excellence." Our community, composed of highly talented students, faculty, and staff, challenges everyone to reach their potential through discovery, experimentation, and innovation. This theme invites us to examine moments of discovery, transition, and transformation in the environment, in organisms, in people, in disciplines, and in higher education. We anticipate the theme will allow the campus to organize rich and varied programming under one unifying concept.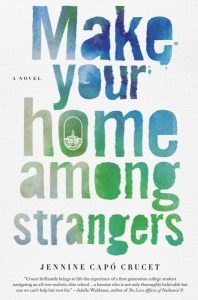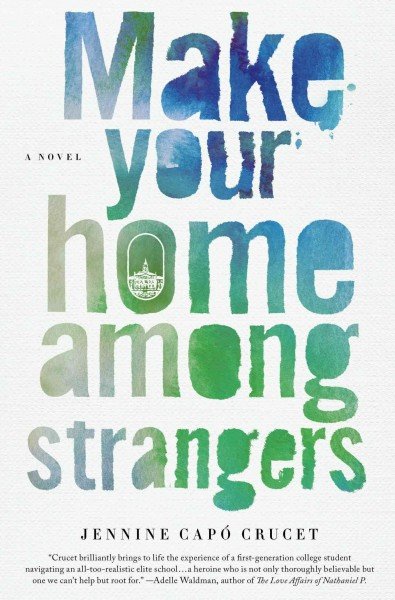 In selecting Jennine Capó Crucet's Make Your Home Among Strangers as the summer reading text for the graduating class of 2022, CICC recognizes the transition that incoming students face as they meet new people, make new friends, encounter new ideas, and enlarge their intellectual landscape. Students must balance multiple worlds and shape new identities that often challenge their sense of home. We expect students and facilitators will have meaningful conversations around the experiences of first-generation college students and newcomers to the United States. We believe these conversations will also highlight another of TCNJ's core values: "Inclusiveness."
The SRP discussions will take place on the afternoon of Monday, August 27th.
Jennine Capó Cruce will speak on Wednesday, September 26, 2018 at noon in Kendall Hall, Main Auditorium.
Purchase Make Your Home Among Strangers from the Bookstore
---
Essay Instructions
In order to prepare for a faculty or staff led discussion with your peers, choose one of the following questions and respond in approximately 500 word post to the SRP-099 discussion board in the college's course management system, Canvas, after July 10th. Your short essays should show evidence of your thorough grasp of the book, but you should not quote at length. When quoting text, include the page number in parenthesis. You must post these responses by Wednesday, August 15. In addition, respond to three other students' essays in a substantive way (at least 100 words in each response) prior to your discussion, August 27. Substantive responses may include 1) additional examples that address the same topics that the students discuss; 2) reflections that link your personal experience to the text; or 3) questions that you may have regarding students' essays.
Summer Reading Essay Prompts:
1) In her book, Make your Home Among Strangers, Jennine Capó Crucet discusses the experience of a first generation college student from the point of view of the protagonist Lizet. How do Lizet's relationships contribute to her college experience and her sense that "everything is new"? What does the novel suggest about how class, privilege, stereotypes, opportunities, insecurities, challenges, and a new environment all help Lizet discover and define herself? Discuss specific examples from Crucet's book that best support your assertions. Feel free to contemplate and address your own concerns as you move into your first year of college.
2) Even though this is a work of fiction, Capó Crucet discusses events surrounding the immigration case of Elian Gonzalez in South Florida, although she calls the boy Ariel Hernandez. How does Capó Crucet draw parallels between Ariel's experience, which becomes a public spectacle,  and Lizet's private circumstances? Have you found yourself in a comparable position and been able to draw connections between your own personal experience and events and issues in the larger culture? Discuss specific examples from the book as you make your case.
Purchase Make Your Home Among Strangers from the Bookstore
If you have questions, please contact Dr. Felicia Steele, Summer Reading Program Faculty Fellow, srp@tcnj.edu.