Summer Reading 2022 | The Power of Your Passion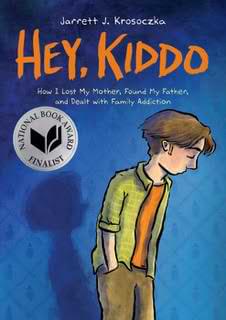 The Cultural and Intellectual Community Council (CICC) selects the annual intellectual theme and funds related programming during the academic year. The theme for CICC sponsored programs in 2022-23 is The Power of Your Passion.
A passion is defined as "an intense desire or enthusiasm for something.'' This can include a passion for the arts, a passion for a sport, a passion for a philanthropic cause, an intellectual passion, or anything else that sets your soul on fire. Through hard times, it can seem impossible to maintain optimism and have a reason to keep fighting. This is why having a passion is so crucial.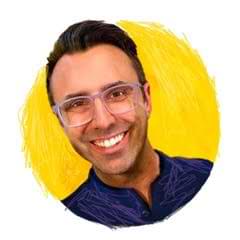 The 2022 Summer Reading for the class of 2026 is Hey, Kiddo by Jarrett J. Krosoczka. In Hey, Kiddo Jarrett J. Krosoczka explores how his passion and talent for drawing helped him survive and thrive despite a challenging childhood. Hey, Kiddo was a 2018 National Book Award for Young People's Literature finalist, and it won the 2019 Harvey Award for Book of the Year. Krosoczka's graphic novel series, Lunch Lady, is being developed into a movie and will feature Amy Poehler in the lead role.
We hope that reading this book will inspire the student body to lean into their passions, no matter how unconventional or fantastical. Our speaker will inspire conversations about overcoming adversity, finding the light in a dark situation, and empowering students to home in on their passion and continue pursuing it throughout their academic and professional life.
2022 Summer Reading Program Timeline
Do Now: Read Hey, Kiddo by Jarret Krosoczka.
Between July 14 – August 12: Post your Student Response to the book on Canvas.
Due August 26th: Post two responses to posts made by your peers.
On August 29: Monday Academic Welcome Day Program, including…

11:30 am: Book signing by Jarrett Krosoczka in Kendall Hall.
2:00 pm: Keynote speech by Jarret Krosoczka in Kendall Hall.
3:30 pm: Group discussions (location will be announced later).
2022 Hey Kiddo Student Response Instructions
Two things are required to satisfy the summer reading requirement in addition to attending the keynote and the group discussions on August 29th:
Responding to the book: In order to prepare for a faculty or staff-led discussion with your peers, choose one of the following topics and respond in a post to the SRP-099 discussion board in the college's course management system, Canvas, after July 14th. The Canvas course, SRP-099, will only be available from July 14th. You must post your response by Friday, August 12.

You may respond in one of several ways:

Choose one of the following topics and answer all of the questions pertaining to it in a traditional essay of approximately 500 words. In order to connect your personal ideas to the text, your essay must make explicit references to at least three different passages from the book (this may be a short quote but it need not be). When quoting text, include the page number in parenthesis.
You may also choose an alternate format such as a visual art project, photo essay, comic strip, poetry, song, a music playlist, or a video response. If you choose an alternate format, your response must be accompanied with a brief explanation of the connection to the book and chosen topic.
Responding to peers: You must respond to at least two posts by your peers in your section. Your response should be brief (3-5 sentences) but poignant. Please note that you will only see the classmates in your section (~22 per section). You may have to check back several times as everyone will be responding at their own pace. Please post your responses prior to your discussion, by Friday, August 26. Substantive responses may include 1) additional examples that address the same topics that he students discuss; 2) reflections that link your personal experience to the text; or 3) questions that you may have regarding students' essays.
2022 Hey Kiddo Response Topics
Topic 1: Personal Passions
On p. 216, Jarrett says, "But now that I'm in my teens, I fill sketchbooks just to deal with life. To survive." Throughout Jarrett's story, art served as an outlet for his emotions, a way for him to make sense of his experiences, and a channel for his creativity
What are some ways art, and art class, shape Jarrett's life in high school?
What is some form of passion that has enriched your life and shaped you as a person?
What passions do you hope to discover and cultivate in your time at TCNJ?
Topic 2: Art and Storytelling
Read "A Note on Art" at the end of the book. In addition to Jarrett's own drawings, he also includes drawings, letters, and other artifacts from his childhood in the memoir.
How does the memoir's illustrations contribute to its effectiveness?
Choose a series of images you thought were particularly powerful. What is it about these images – the combination of art and text – that work so well? How do they enrich the reader's understanding of Jarrett's experiences?
What other powerful examples of visual storytelling have you encountered?
Topic 3: Understanding and Resilience
Jarrett's story is one of struggle, uncertainty, addiction and conflict, but it is also a story about love, recovery, hope, and perseverance.
Describe some of Jarrett's family's challenges.
How does the memoir complicate or challenge stereotypical depictions of addiction and love?
Has there been a time in your life when you have overcome or helped someone else overcome personal adversity?
Summer Reading Archive
View Archive