Welcome
The College of New Jersey's signature Summer Reading Program for first-year and new transfer students each year selects a​n overall theme and ​a book for incoming new students to read and discuss with each other over the summer. The program culminates in a keynote by the author and a group discussion led by a faculty or staff member on Academic Welcome Day.
The 2023 Summer Reading for the class of 2027 is The Book of Unknown Americans by Cristina Henríquez.
---
---
2023 Intellectual Theme: Access and Opportunities
The Cultural and Intellectual Community Council (CICC) selects the annual intellectual theme related to the Summer Reading and distributes funds for related programming during the Academic year. The Intellectual Theme for CICC sponsored programs in 2023-24 is Access and Opportunities.
Access and Opportunities focuses on structures that enable (or constrain) certain groups to have a real chance for advancement or progress based on their intersecting identities. For many people, access and opportunity can be a mirage that is hard to understand and navigate especially given cultural narratives that frame access and opportunity as freely and equally available to all.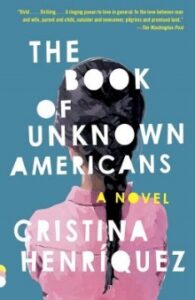 The 2023 Summer Reading for the class of 2027 is The Book of Unknown Americans by Cristina Henríquez. Henríquez observed the broad range and humanity of the immigrant experience through her father, who came from Panama. She paints a vivid and nuanced image of not only the challenges immigrants face but also the enduring powers of love and sacrifice needed to meet these challenges. The Book of Unknown Americans received numerous accolades: it was a New York Times and Washington Post Notable Book, an NPR Great Read, and was chosen as one of the best books of the year by BookPage. It was also longlisted for the Andrew Carnegie Medal for Excellence in Fiction and was a finalist for the Dayton Literary Peace Prize.
In The Book of Unknown Americans, Henríquez explores the stories and testimonials of men and women who have come to the United States from all over Latin America. These narratives investigate the intersections of multiple identities and experiences (i.e., race, disability, socioeconomic status, immigration status, etc.) and how these interface with the (lack of) access and opportunity in the United States.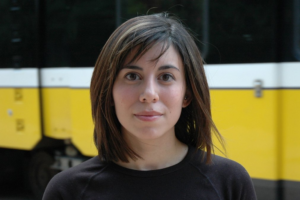 Henríquez challenges us to grapple with the typical stereotypes of Latin American immigrants, redefine what it means to be American, and celebrate our shared humanity despite our cultural differences. We hope that reading this book will inspire the student body to think critically about how their intersecting identities impact access and opportunities in their lives both within and outside of the TCNJ community.
Please see the timeline below. Like last year, our keynote speaker will be joining us for a book signing and luncheon before the Keynote Address, followed by the summer reading discussion groups, which will be for 1 hour. More information about the facilitator luncheon and book pick up will be sent to everyone once we have contact information for all volunteers.
Convocation Day – August 28th, 2023

11:30am – Book Signing

12:30pm – Lunch with Facilitators

2:00pm – Keynote Address

3:30pm – Summer Reading Group Discussions
Please fill out
this survey
 only if you would like to volunteer as a group facilitator this year.
Sincerely,
Judit Kardos, Summer Reading Program Faculty Fellow
Jonathon Davis & Forrest Link, Co-Chairs CICC