Instructions for submitting your essay electronically:  To submit your essays, please log onto TCNJ's new course management system Canvas.  To log on, please go to canvas.tcnj.edu and log onto the system using your TCNJ username and (email) password. Once you are logged into Canvas, please look under the Courses menu.  You will see a Summer Reading Course listed with your name and SRP xxx.  The number does not matter and will depend on the FSP you are enrolled in.  Once you select the SRP course, you will be taken to its home page.  Directions for submitting your essay and commenting on the essays of your fellow students will be found on the SRP course's home page.
If you experience any problems, please contact Robert Anderson at randerso@tcnj or Tom Hagedorn at hagedorn@tcnj.edu in the Liberal Learning office.   Please note that TCNJ is transitioning to Canvas this fall and there will be some problems that occur. We will fix them as soon as they are reported. Also, please bring a copy of your essay along with you to your summer reading session on August 26th.  You might want to reference it during the discussion.
Goals of the Summer Reading Program
In her annual letter to the incoming first-year class, President Gitenstein highlights the importance of the Summer Reading Program. In her words,
"Your participation in our Summer Reading Program is a first step in your career at the College and should help prepare you for our challenging and engaging academic environment."
Accordingly, the Cultural and Intellectual Community Program Council adopts the following goals for the Summer Reading Program:
To promote first year student participation in the TCNJ intellectual community by selecting a summer reading text related to the CICPC theme and Community Learning Day
To promote critical analysis of the text by requiring students to respond in writing to assigned questions
To model thoughtful intellectual engagement with the text through small group discussions led by a faculty/staff facilitator
To provide students with a helpful transition to academic life as part of the Welcome Week program
To provide students an opportunity to understand diverse perspectives
Valuing our Past and Building Our Future
R. Barbara Gitenstein, President
I am pleased to welcome you to The College of New Jersey community.  Your participation in our Summer Reading Program is a first step in your career at the College and should help prepare you for our challenging and engaging academic environment.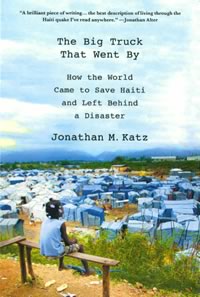 The College is a values-based institution that seeks to provide a context in which you will learn and grow.  As an institution, we value our past and encourage you to do the same; we also honor our responsibilities to the state and nation and we insist that you do so as well.  These responsibilities cannot be met by only looking backward; we must also look around and look ahead.  I encourage you to take advantage of the opportunities that will present themselves throughout your time on the campus.  In the short time you will spend with us you will further develop your passions and will have the chance to develop new ones.  Now is the time to discover the impact you can make on the world.   Like the institution that you have joined, your experience at The College of New Jersey is contextual.  You will learn from others and they from you; you will learn from their pasts and they from yours.
As a consequence of this contextual learning, you will come to understand your past better.  This greater understanding will result in great changes for you and for the larger community in which you live, changes that continue to position us to thrive in the twenty-first century.  As a community dedicated to free inquiry and open exchange, we seek to help nourish the development of our students to become leaders in our complex and diverse world by providing a supportive environment in which to challenge each other and ourselves intellectually.
Jonathan M. Katz, The Big Truck That Went By: How the World Came to Save Haiti and Left Behind a Disaster has been selected as this year's Summer Reading.  The Summer Reading is a part of the College's annual series of intellectual and cultural programs designed to engage our community in discussion around a selected theme.  The theme for this year is "Constructing the Past."  As part of Welcome Week, you and your peers will have an opportunity to examine Katz's book in a discussion led by a faculty/staff facilitator on August 26, 2013.  You will receive complete Summer Reading instructions at the time of Summer Orientation in July.  They will also be posted at this site.
Again, welcome to the community of The College of New Jersey.  I hope you will take full advantage of what the College has to offer you, and what you have to offer our community.
---
Essay Assignment
This year's Summer Reading is Jonathan Katz's The Big Truck that Went By: How the World Came to Save Haiti and Left Behind a Disaster, published in 2013. Each year, the summer reading program begins our year-long exploration of a single intellectual theme. Faculty, staff, and students from around the college will present speakers, film series, performances, and other events related to the theme of "Constructing the Past."  See this link for additional (and developing) information: http://liberallearning.tcnj.edu/about/ccic-themes/schedule-of-events-for-the-year/
Set on the fault-line between international celebrity and politics and local need, The Big Truck that Went By tells the story of the earthquake and its aftermath from the point of view of the only American journalist who experienced the devastation first hand. The Kirkus Review calls this book "an eye-opening, trailblazing exposé," that shows how Western narratives of Haiti's history and economics have played a crucial part in this crisis.
With the theme of "Constructing the Past" in mind, please be prepared to discuss The Big Truck that Went By with your fellow students and a faculty/staff facilitator in your Summer Reading discussion group August 26.
In order to prepare for your discussion, please write a response of at least 250 words to one of the questions that follow these instructions. Your essays should draw evidence from throughout the book, but you should not quote at length. You will post this response by Wednesday, August 21st to a discussion board within the campus learning management system Canvas.  Specific directions to follow will be posted on the Summer Reading Program website by August 1st. In addition, you are also required to comment on at least two other students' essays in a substantive way (at least 50 words). Please select a student who has not received feedback for your comments rather than responding to the first entry you read. You will want to save your response and your comments until your grade has been posted.
Your writing and participation in the summer reading program should be consistent with the standards of academic writing and integrity. Please indicate the page number for any quotation. In your responses to other students, please be respectful, as you would be in any academic setting. In college, you will encounter students of various backgrounds, communities, and viewpoints. Part of college is learning how to disagree in a polite and constructive way that promotes dialogue.
ESSAY QUESTIONS
1) Katz suggests that United States officials and aid organizations are predisposed to expect government corruption and civil unrest in Haiti. Identify at least one of the reasons for these predispositions and analyze how these expectations influence aid decisions and the long-term consequences of these decisions.
2) One topic the book explores is the difference between emergency aid and aid for the development of infrastructure and institutions. Compare and contrast the long-term effects of both as discussed in Katz's book.
3) Throughout the book, Katz addresses the question of "who speaks for Haiti" and who speaks for Haitians and the ethical issues that result.  Discuss how Katz uses personal relationships, such as that with his "handler" Evens, to offer a more personal viewpoint of the crisis and link personal experiences to larger political realities.
---
Summer Reading Program Frequently Asked Questions (FAQ)
Who chose this book?
The Cultural and Intellectual Community Planning Council, a college committee made up of faculty, staff, and students chose the book. It is an engaging book that addresses both this year's Intellectual theme of "Freedom and Tyranny" and the emerging role of social media in shaping societal change.
Why does TCNJ have an "Intellectual Theme" every year?
The Intellectual Theme provides a unifying framework to events on campus: film series, lecture series, art exhibits, and art performances. One part of the college experience is learning to take advantage of extra- and co-curricular events. You are all strongly encouraged to attend the events of Community Learning Day, and some of you will be required as part of your major to attend a number of events. Nonetheless, the habit of seeking out intellectual engagement across a variety of topics, not just within your own field, is central to your experience as a student and as an intellectual.
Why is there a summer reading?
The first-year class rarely has an opportunity to share a common intellectual experience. The Summer Reading Program is designed to provide an intellectual touchstone to kick-off your first year as part of a thoughtful community of life-long learners who value cultural diversity and the spirit of free inquiry.  In addition, the summer reading program allows you to meet faculty and staff from across the college. We want all of you to have an experience reading a serious book about current events, or about issues of current relevance, that complements the experiences in your living/learning community.  In addition, we hope that discussions of this book will help to awaken you to the joy of learning for its own sake, outside of the processes of grading and credentialing that has become so important for most college students.
Will I get a grade on my essay?
Although completing a satisfactory essay is a requirement of the summer reading program, you will not receive a grade on it and it will not appear on your college transcript.  Students whose essays are found unsatisfactory may be required to do additional work or participate in next year's summer reading program.
Your essays will be forwarded to the facilitators for the discussion groups for the Summer Reading Program and you might receive written feedback on your writing.  Many of these facilitators will also be First Seminar instructors. While your essay will be retained for potential assessment efforts on campus, you aren't writing the essay for the purposes of an 'assignment' in the traditional sense. You will discover in your first year of college that people learn best when they use all their intellectual faculties—reading, writing, speaking. The purpose of the essay is to give you an opportunity to think critically about the book and to prepare you to speak confidently about it in your discussion session and with your peers prior to the discussion.