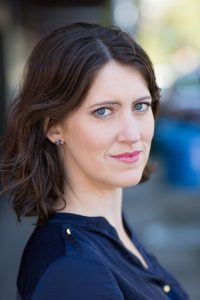 The Cultural and Intellectual Community Program Council (CICPC) selects the annual intellectual theme, funds related programming during the academic year, and selects the summer reading book, which begins our year-long exploration of the intellectual theme. The theme for CICPC sponsored programs in 2018 is "Who We Are". Faculty, staff, and students from around the college will present speakers, film series, performances, and other events related to the theme. This theme prompts us to ask about the ideas and experiences that inform how we—as individuals, as TCNJ, as members of local, regional, national, and global communities—understand ourselves, our identities, and how we relate with and understand each other's experiences and identities.
Part of broader TCNJ discussions, including Sustained Dialogues, the President's Commission on Social Justice, and past CICPC themes, "Who We Are" is intended to promote campus-wide discussions about the personal, cultural, and transformative journeys of all members of the TCNJ community, both as individuals and the groups with which they identify. This theme reflects one of the core values of TCNJ: self-reflection. By sharing personal stories with each other, we can empathize with the challenges each of us faces singularly and collectively in our ever-changing world. We have much to learn from each other as we continue to engage in ongoing difficult conversations about complex issues across campus. Through these conversations, we have an opportunity to explore and appreciate how each of us can succeed, how each of us can grow through successes and failures, how each of us can change our beliefs and commitments, and how our circumstances shape our identifies and life.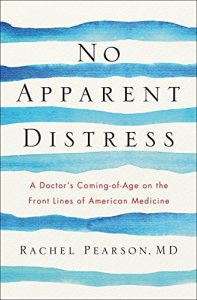 The 2017 summer reading selection for the class of 2021, No Apparent Distress by Dr. Rachel Pearson, highlights and illustrates these ideas at the start of the academic year. Dr. Pearson, a graduate of the MD/PhD program in medical humanities at the University of Texas at Austin,  reflects on her experience in medical school and her training as a physician in community health clinics. Her memoir considers the intersections of class, gender, sexual identity, race and ethnicity as they relate to the delivery of medical care in the United States. Prior to attending medical school, Dr. Pearson studied in the MFA program in creative writing at Columbia University.  We believe that Dr. Pearson herself offers a model of life-long learning and a commitment to meaningful engagement with her community.
Purchase No Apparent Distress from the Bookstore
---
Essay Instructions
In order to prepare for a faculty or staff led discussion with your peers, choose one of the following questions and respond in a 500 word post to the SRP-099 discussion board in the college's course management system Canvas. Your short essays should show evidence of your thorough grasp of the book, but you should not quote at length. You must post these responses by Monday, August 14. In addition, respond to three other students' essays in a substantive way (at least 100 words in each response) prior to your discussion, August 28. Substantive responses may include 1) additional examples that address the same topics that the students discuss; 2) reflections that link your personal experience to the text; 3) questions that you may have regarding students' essays. You will not be able to respond to your peers until you have posted a contribution to the discussion board.
1) In her book, No Apparent Distress: A Doctor's Coming-of-Age on the Front Lines of American Medicine, Dr. Rachel Pearson opens with a frank discussion of a medical error that contributed to the death of one of her patients. She also recounts her family's educational history and her personal educational history. How do Pearson's relationships with her patients, her family, and her peers contribute to her sense of "Who she is" as a doctor? What does her memoir suggest about the nature of education and the formation of professional identity? Discuss specific examples from Pearson's book that best support your assertions.
2) Pearson did not originally set out to be a doctor. Before attending medical school, she spent a year in an MFA program in creative writing from Columbia University. How does Pearson's storytelling illuminate the connections between race, class, and medical care? You may also discuss how issues related to social class influenced Pearson's decision to change careers. Discuss specific examples from Pearson's book that best support your assertions.
Purchase No Apparent Distress from the Bookstore
If you have questions, please contact Dr. Felicia Steele, Summer Reading Program Faculty Fellow, srp@tcnj.edu.